About Greenwood & Clark ….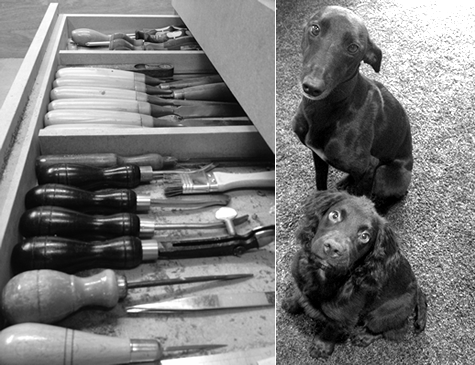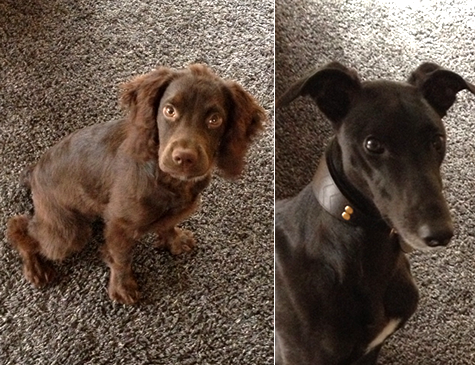 A story about a dog …
Over the years, many people have asked how we got into making bespoke dog collars? We thought we'd share a bit of the story of how it all began.
Senior craftsman Jason bought his first dog, an unruly, but ultimately faithful hound that goes by the name of Ace. Ace is a working dog from whippet and lurcher stock, who at first required a lot of training to get him into shape.
Jason needed a leather collar for a working dog, that was robust and durable enough to withstand anything that both he and Ace could throw at it. Shop & internet-bought collars kept failing – Ace would clearly be in discomfort, often pulling at the lead which would usually result in a broken or damaged collar that would almost certainly need replacing.
He quickly began to realise that the specific type of collar he needed didn't actually exist and if he wanted a collar he knew he could rely on, he'd have to look at something more unique, something bespoke.
At the time, Jason was working for one of the country's leading bespoke furniture companies. Whilst chatting to a colleague in the leather workshop one day, Jason mentioned his problems with Ace's collars and asked whether they could help him create his own collar. With some careful guidance, Jason created Ace his first truly unique and made-to-measure collar.
Jason has since been approached many times by other dog walkers in the park, each remarking as to the wonderful aesthetic appeal and superb durability of the leather collar that Ace wears. Many commissions have followed as a result and whilst the designs continue to evolve, Jason feels the collars he makes now offer a combination of the quality, attention to detail, cost and comfort that he set out to find all those years ago.
Speak with Greenwood & Clark today